Strawberry Avocado Smoothie
A creamy smoothie that packs a punch in a delicious way!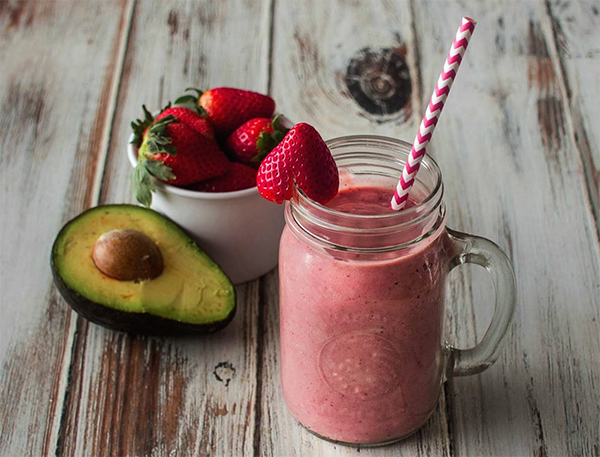 This Avocado Strawberry smoothie is creamy and tastes like a dessert more than anything else, but in reality it's a powerhouse of vitamins and nutrients.

The avocado in this blend allows the body to more easily absorb all of the vitamins and nutrients from the banana and strawberries. This recipe is high in fiber and heart healthy fat and can act as either a weight loss tool, or a part of a healthy weight gain diet.

Coupled with a meal, this can definitely serve as a healthy way to drink extra calories; eaten by itself (in place of a meal) it can also help with weight loss efforts because the healthy fats will fill you up and hold off your appetite. Either way, this is a creamy, fruity treat that tastes more like guilty treat than a healthy diet choice.


Here's what you need to whip up a single serving:

¼ Cup milk
¾ Cup plain or vanilla yogurt
1 Whole banana
1 ½ Cup frozen strawberries
¼ avocado
¼ tsp Vanilla extract

How to make it
Pour the milk onto the blades of the blender, followed by the yogurt. If you want a thinner consistency, add more milk. Add the peeled banana and avocado, and then blend the mixture. When the mix is completely blended, add the frozen strawberries and blend until smooth.


The fat content in this drink is what keeps your hunger at bay for longer. Many people who are dieting try to reduce their fat intake and end up choosing all kinds of "fat free" or "low fat" products that really do more harm than good.

Your body needs fat for many essential functions, and if you cut out too much fat from your diet, you're never going to feel full, which means that you end up eating more calories than you would have if you would have just eaten the full fat foods in the first place.

This recipe is an excellent source of heart healthy fats; enjoy.


Nutrition Information
Calories: 404
Total Fat: 12.5 g
Saturated Fat: 3.5 g
Cholesterol: 16 mg
Sodium: 161 mg
Total Carbohydrates: 63 g
Dietary Fiber: 10 g
Sugars: 41 g
Protein: 15 g
Src: fitnessblender.com
Did you enjoy reading this article and recommend it to others? Thumbs Up now!

97

Tweet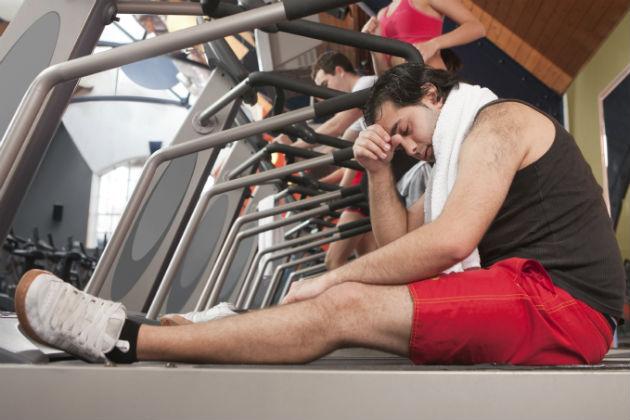 Did you know that it's possible to get sick from spending too much time at the gym? Even if you don't overdo it on exercise, there's still a higher risk of you contracting an illness. How is this possible?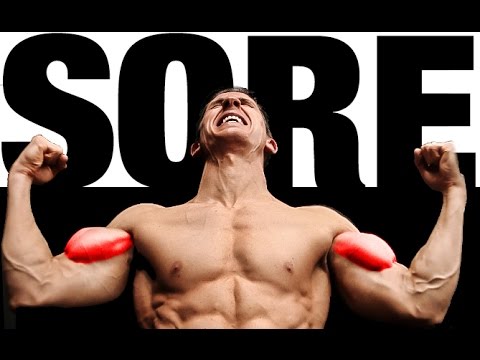 Tried and tested ways to speed up your recovery and soreness so you can get the best out of your workouts.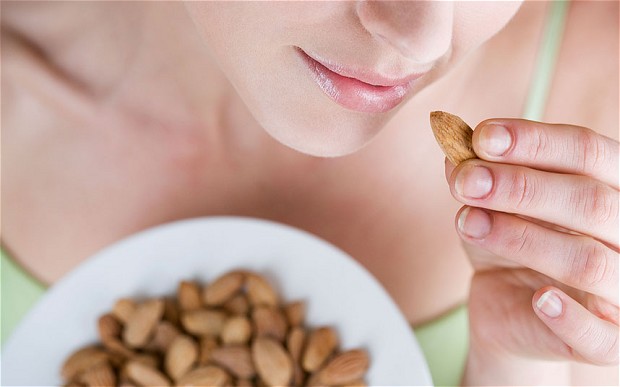 Nuts are packed with heart-healthy fats, protein, vitamins, and minerals. Still, some are healthier than others.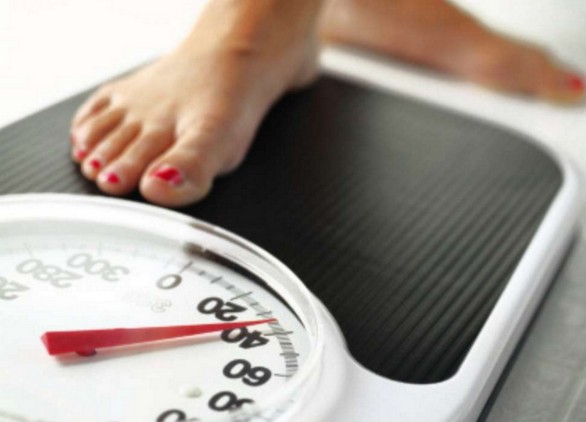 For so many of us who are trying to lose or manage our weight, the scale is our main tool for measuring our progress; unfortunately, we often allow it to measure our self-worth, too. Learn how to stop this obsession!