Best and Worst Nuts for Your Health
Nuts are packed with heart-healthy fats, protein, vitamins, and minerals. Still, some are healthier than others.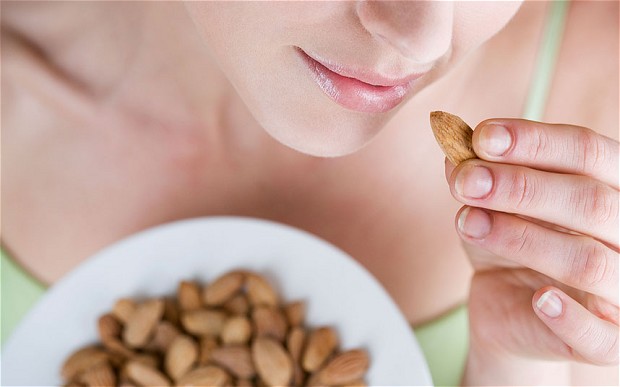 Should you go nuts?
Nuts are nature's way of showing us that good things come in small packages. These bite-size nutritional powerhouses are packed with heart-healthy fats, protein, vitamins, and minerals.
Here's a look at the pros and cons of different nuts, as well as the best and worst products on supermarket shelves today. Of course, you can get too much of these good things: Nuts are high in fat and calories, so while a handful can hold you over until dinner, a few more handfuls can ruin your appetite altogether. And although nuts are a healthy choice by themselves, they'll quickly become detrimental to any diet when paired with sugary or salty toppings or mixes.
Best nuts for your diet
Almonds, Cashews, Pistachios
All nuts are about equal in terms of calories per ounce, and in moderation, are all healthy additions to any diet. "Their mix of omega-3 fatty acids, protein, and fiber will help you feel full and suppress your appetite," says Judy Caplan, RD, a spokesperson for the Academy of Nutrition and Dietetics.
The lowest-calorie nuts at 160 per ounce are almonds (23 nuts; 6 grams protein, 14 grams fat); cashews (16 to 18 nuts; 5 grams protein, 13 grams fat); and pistachios (49 nuts; 6 grams protein, 13 grams fat). Avoid nuts packaged or roasted in oil; instead, eat them raw or dry roasted, says Caplan. (Roasted nuts may have been heated in hydrogenated or omega-6 unhealthy fats, she adds, or to high temperatures that can destroy their nutrients.)
Worst nuts for your diet
Macadamia Nuts, Pecans
Ounce for ounce, macadamia nuts (10 to 12 nuts; 2 grams protein, 21 grams fat) and pecans (18 to 20 halves; 3 grams protein, 20 grams fat) have the most calories—200 each—along with the lowest amounts of protein and the highest amounts of fats.
However, they're still good nuts: The difference between these and the lowest calorie nuts is only 40 calories an ounce. As long as you're practicing proper portion control and not downing handfuls at a time, says Caplan, any kind of raw, plain nut will give you a good dose of healthy fats and nutrients.
Best nuts for your heart
Walnuts
While all nuts contain heart-healthy omega-3 fats, walnuts (14 halves contain 185 calories, 18 grams fat, 4 grams protein) have high amounts of alpha linoleic acid (ALA). Research has suggested that ALA may help heart arrhythmias, and a 2006 Spanish study suggested that walnuts were as effective as olive oil at reducing inflammation and oxidation in the arteries after eating a fatty meal. The authors of this study, funded in part by the California Walnut Commission, recommended eating around eight walnuts a day to achieve similar benefits.
Best nuts for your brain
Peanuts
Technically legumes but generally referred to as nuts, peanuts are high in folate—a mineral essential for brain development that may protect against cognitive decline. (It also makes peanuts a great choice for vegetarians, who can come up short on folate, and pregnant women, who need folate to protect their unborn babies from birth defects, says Caplan.) Like most other nuts, peanuts are also full of brain-boosting healthy fats and vitamin E, as well. One ounce of peanuts (about 28 unshelled nuts) contains about 170 calories, 7 grams protein, and 14 grams fat.
Best nuts for men
Brazil Nuts, Pecans
Creamy Brazil nuts are packed with selenium, a mineral that may protect against prostate cancer and other diseases. Just one nut contains more than a day's worth, so eat these sparingly: Recent research has hinted that too much selenium may be linked to type 2 diabetes risk. One ounce of Brazil nuts (6 nuts) contains about 190 calories, 19 grams fat, and 4 grams protein.
Pecans are also good for men's health: They're loaded with beta-sitosterol, a plant steroid that may help relieve symptoms of benign prostatic hyperplasia (BPH), or enlarged prostate. One ounce of pecans (18 to 20 halves) contains about 200 calories, 21 grams fat, and 3 grams protein.
Best nuts for disease prevention
Almonds
Relatively low in calories, almonds have more calcium than any other nut, making them a great food for overall health. Plus, they are rich in fiber and vitamin E, an antioxidant that helps fight dangerous inflammation and possibly health conditions such as lung cancer and age-related cognitive decline.
Because they're so versatile, almonds are often a favorite among nut eaters: You can buy them raw, toasted, slivered, or coated with a variety of fun flavors, from Wasabi & Soy Sauce to Lime 'n Chili.
Best way to eat nuts
Pair them with a healthy carb
Now you know all about which nuts are good for what—but to get the most health benefits, it's also important to pay attention to how you eat them. "Nuts are a great thing to eat when you're having a carbohydrate like fruit or juice, because it helps slow down digestion and the breakdown of sugar," says Caplan.
A few winning nut-and-carb combos: Sprinkle them on salads, add them to low- or nonfat yogurt, or spread nut butter on slices of apple or pear.
Best nuts overall
A mixed bag!
So which is the healthiest nut overall? A 2004 review in the Harvard Medical School Family Health Guide tackled this tough question. Luckily, they concluded, we don't have to pick just one. Mixed nuts, ideally raw and unsalted, provide the best variety of nutrients and antioxidants.
Src: health.com
Did you enjoy reading this article and recommend it to others? Thumbs Up now!

126

Tweet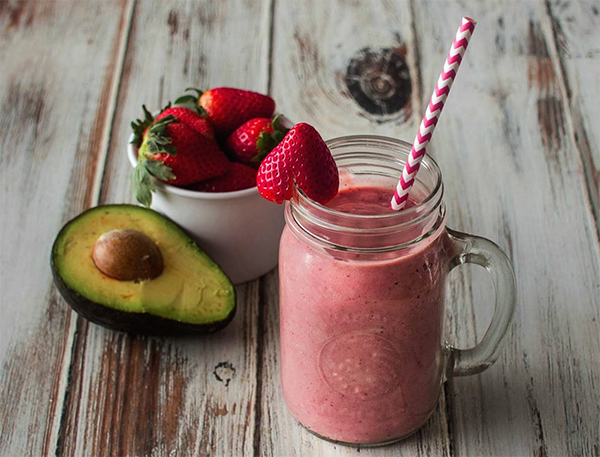 A creamy smoothie that packs a punch in a delicious way!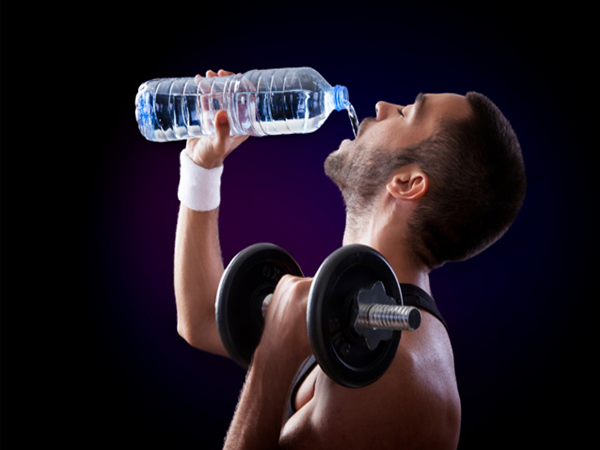 Did you know that drinking water is one of the easiest ways for weight loss and for building your muscles?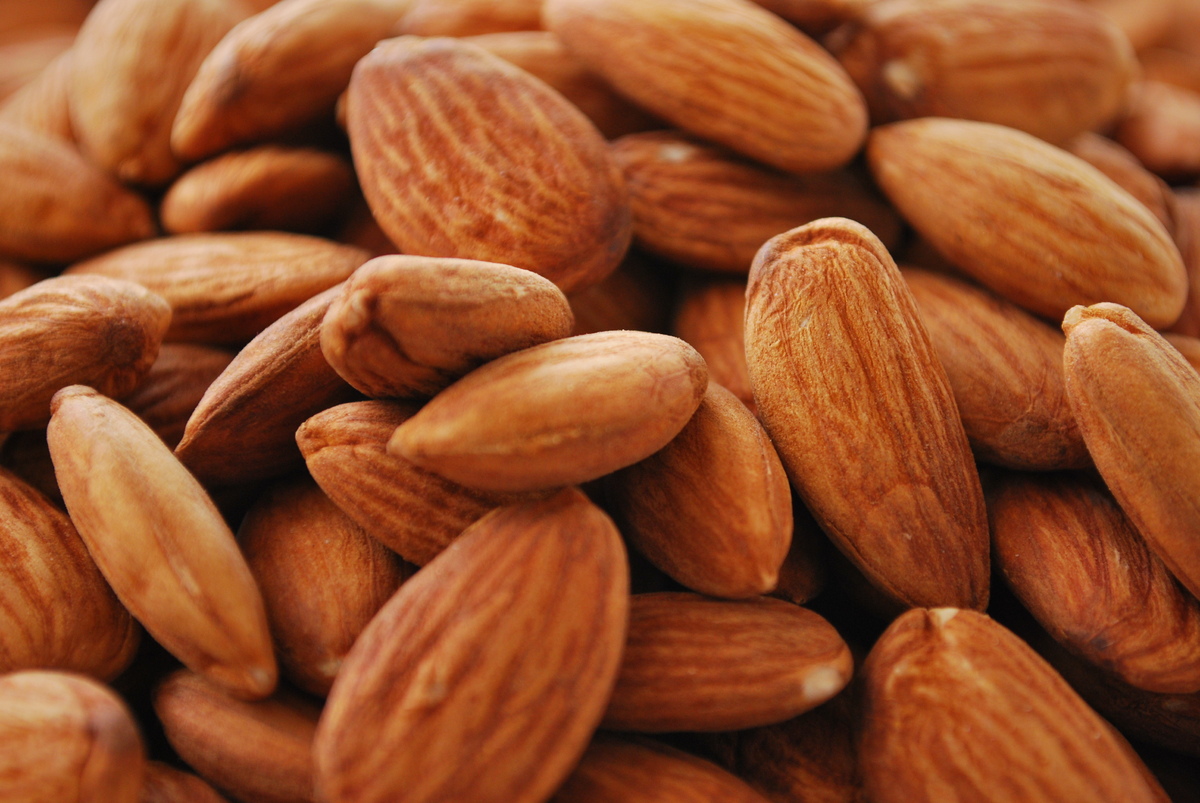 The body needs some fat -- just not too much. Learn what kind of fat is required by your body.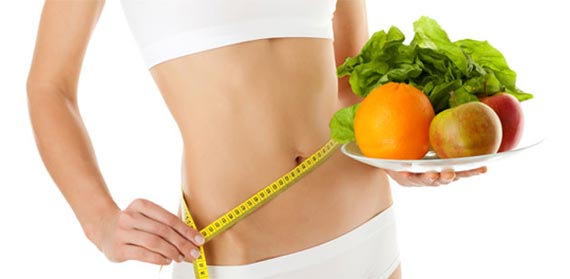 Boost your metabolism: certain foods have a very high thermogenic effect, so you literally burn calories as you chew.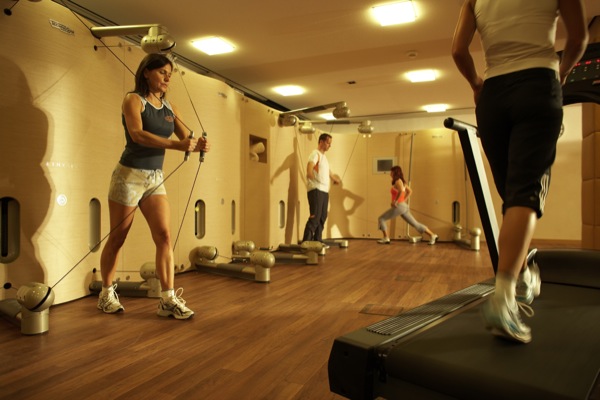 Stop failure before it starts. 14 tips that make you stick to your workouts.